Admissions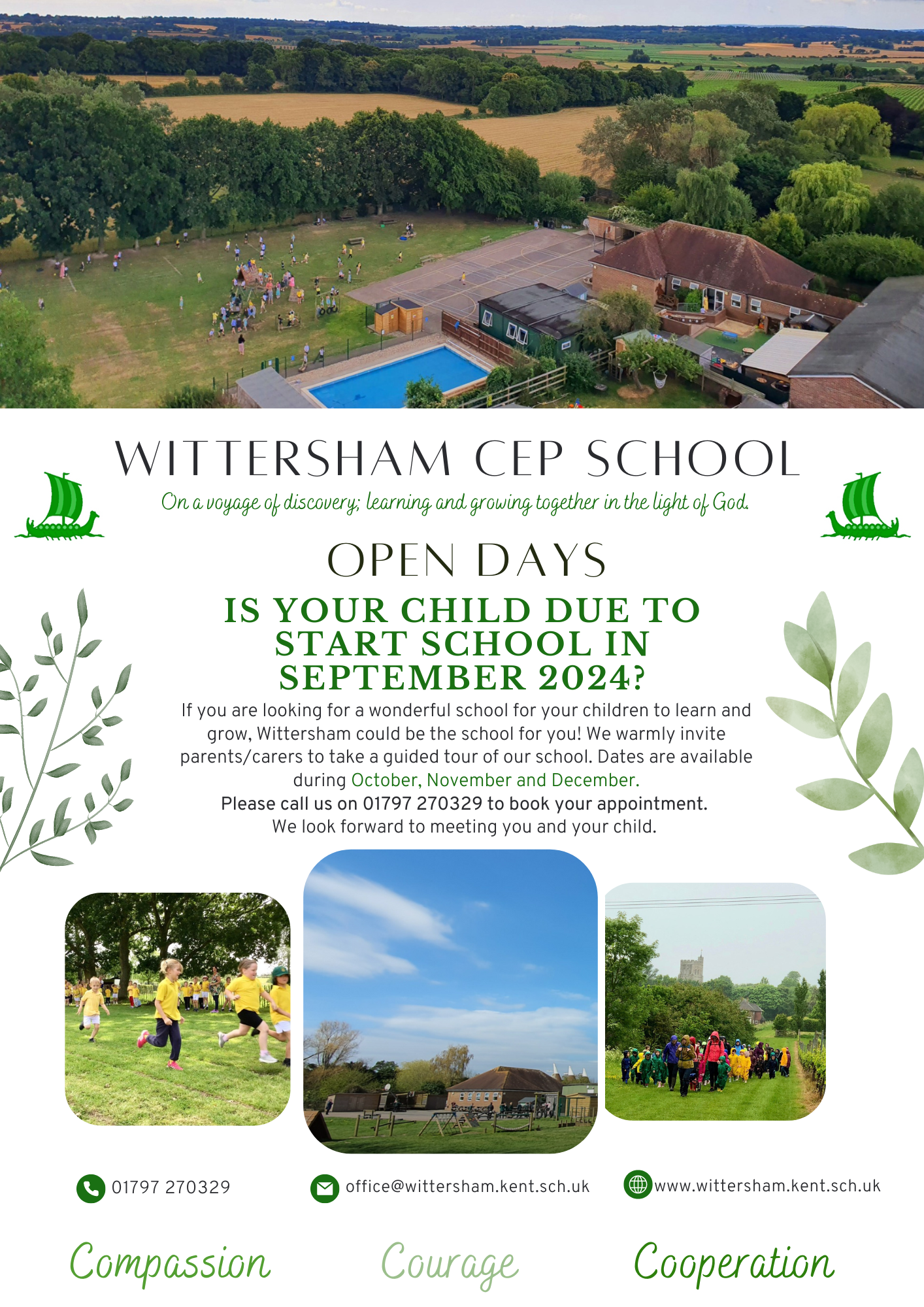 We are a Church of England primary school offering education to children aged between 4 and 11 years old. Our school is committed to serving the needs of the children in the local community. Each year, we have 20 spaces for children to join our school family.
If you are considering placing your child at our school, we would love to show you around our school at a mutually agreed time. We welcome visits from prospective parents during the working day. Visiting us at this time allows you to meet both staff and children and see first hand what our school has to offer your child. Please feel free to contact the school office for the most up-to-date admission information.
Please contact Mrs Penn, our Office Manager on 01797 270329 or email office@wittersham.kent.sch.uk to arrange a visit.
Admissions to the school are dealt with by the Local authority, Kent County Council. Whenever the school is oversubscribed then the following Admissions Criteria will be employed.
Looked After Children
Church Affiliation
Sibling
Distance
Further information about over-subscription criteria can be found via the KCC admissions webpage: Primary school places - Kent County Council
We look forward to meeting you and your child as they embark their journey with us.
To view our Admissions policy, please see our Policies page