Curriculum
At Wittersham Church of England Primary School, our curriculum is carefully designed with a clear focus on the intent, implementation, and impact. We understand that the curriculum is the heart of our school, shaping every student's educational journey.
Intent:
Our curriculum is bespoke, tailored to meet the unique context of our school, drawing inspiration from our vibrant locality and Christian ethos. Our fundamental aim is to instil a lifelong love of learning in our students. To achieve this, we have established three golden threads: Compare, Reflect, and Discover, which weaves through all aspects of our curriculum. These threads enhance children's cultural capital, promoting an understanding and appreciation of the wider world.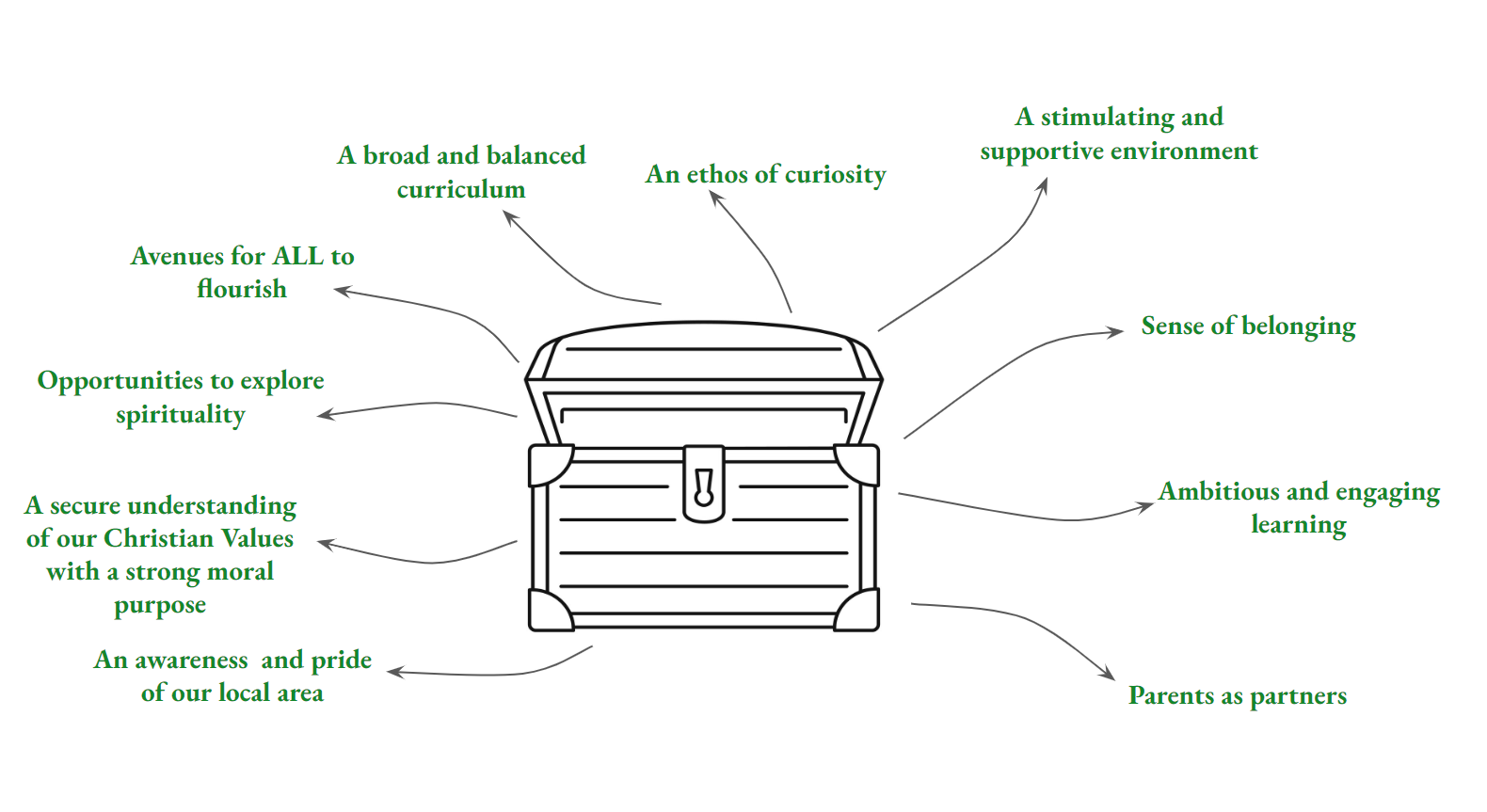 Implementation:
At the core of our curriculum is enquiry-based learning, where students are encouraged to question, investigate, and discover knowledge for themselves. This approach is inspired by the renowned educational theorist Jean Piaget, who emphasised the importance of active learning and exploration for child development. Enquiry-based learning nurtures a child's natural curiosity, helping them to engage more deeply in subjects and develop critical thinking skills.
Our curriculum is not just a set of subjects, but a journey through your child's time with us. We provide a well-balanced and detailed curriculum that fosters both intellectual and personal growth. We understand that preparing students for the next step in their education is crucial, and our curriculum equips them with the necessary skills, knowledge, and resilience to flourish in the future.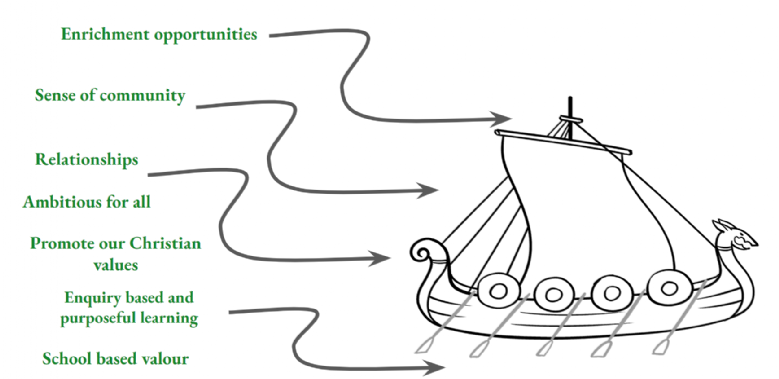 Impact:
Our curriculum is designed to build in opportunities for school-based valour. We encourage our students to be courageous and embrace risk-taking within their learning and throughout their wider school life. This approach is aligned with our values of compassion, courage, and cooperation. Through the curriculum, we create real-world experiences that allow our students to apply these values in practice.
In the end, the impact of our curriculum is visible in our confident, well-rounded, and intellectually curious students. They leave our school with a solid foundation, equipped to tackle the challenges of their future educational journeys and ready to make a positive difference in the world.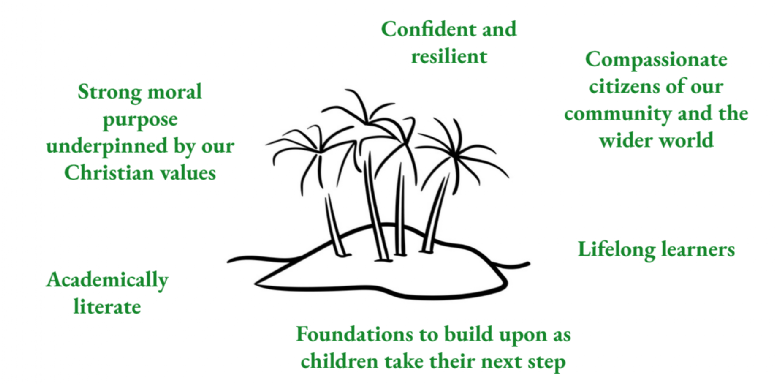 At Wittersham Church of England Primary School, our curriculum isn't just about what we teach; it's about nurturing a love of learning, promoting exploration, and instilling the values of compassion, courage, and cooperation in each child. We believe that a well-rounded education goes beyond academics, and our bespoke curriculum reflects this commitment to shaping well-prepared, confident, and compassionate individuals.