Our Church School
We strive to ensure that everyone within our community develops a love of learning and feels nurtured, valued and empowered. Our inclusive learning environment enables all to flourish and become the very best that God intended. Wittersham's Christian Values weave throughout our rich curriculum, creating a foundation of support following Jesus' example of love.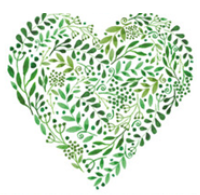 As a Church School, our Christian vision underpins our decisions and actions here at Wittersham Church of England Primary School. As a result, the staff team and school community are inspired to ensure children feel valued, empowered and nurtured whilst developing a strong moral purpose which embodies our Christian values of respect, kindness, self-worth/perseverance, forgiveness and love.
As a Church of England School, we try our very best to be:
A SAFE PLACE
We do not try and force the Christian faith upon our children, but we do hope that they will discover something about Christianity as they experience the character and teaching of our School.
A SPRINGBOARD INTO THE WORLD OF FAITH
We aim to foster a strong spirit of unity and friendship within our School and, from this foundation, help our children to be sensitive to religious differences and the faiths of others.
A PLACE OF GOOD EDUCATION
We work hard to help our children achieve to the best of their ability, and we aim for the highest standards in every aspect of the life of our School.
A PATH TO AND FROM THE COMMUNITY
Here our children learn to be part of the community and to share its concerns.
A CHRISTIAN PLACE
We attempt to link, in an educational way, the teaching of Jesus Christ with all aspects of the life of our School.
A PLACE OF DISCOVERY
We try and encourage our children to appreciate the excitement of learning and discovery and to see this as part of a relationship with God.
A FOSTER HOME OF LASTING VALUES AND RELATIONSHIPS
We try to model our School values (that is, what we think is important) and relationships on the qualities of care, compassion, acceptance and understanding shown by Jesus Christ.
A WINDOW ON TO WONDER
We place great importance on developing a sense of awe, mystery and wonder through our teaching and worship.
A PLACE WHERE WE CAN SEE THE WOOD FOR THE TREES
Our children learn new subjects and interests and assemble these into a coherent whole.
A SUPPORTIVE ENVIRONMENT
Not only do we give our children a sound beginning, but we also encourage them to use their initiative and help them to cope with change and new direction as their future unfolds.
A PLACE OF EQUAL OPPORTUNITY FOR ALL
We are proactive in promoting good relationships and equality of opportunity across all aspects of school life and the wider community regardless of age, sex, race, colour, religion or disability