Wittersham School Association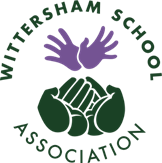 The Wittersham School Association (WSA) exist to raise funds for equipment and running a range of events at school. Recent funds have helped with the cost of running the swimming pool, school sports equipments, laptops, music and theatre workshops. We also support activities and events during and after school, such as discos, film nights, refreshments at school events and the ever popular Easter egg hunt!
Please try to support the fund-raising events we put on such as cake sales and the Christmas and Summer Fayre, Jumble Sale and Bags 2 School to ensure we can contribute as much as possible to the school.
The committee will coordinate the activities, but we can only succeed with your support. If you can spare a few hours now and then and would like to join us, please contact Ann (WSA Chair) or let the school office know.