Wittersham School Association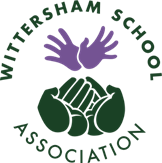 The WSA is a small charity whose aim is to work with the staff, parents and others associated with the school and engage in activities which support the school and advance the education of the pupils attending it. We do this by raising funds to provide and assist in the provision of such facilities or items for education at the school (not provided from statutory funds) as identified in consultation with the Head Teacher and School Governing Body.
The Committee is a small but dedicated team of volunteer Trustees. They meet regularly to plan and organise a range of fundraising activities across the school year. The WSA gives an annual donation to the school based on the number of children on the school register and the retail price index, this is for the school management team to spend as they see fit. In addition to this we raise money to support the maintenance of the school pool. This year the WSA has set a fundraising target of £25,000 to cover the cost of extensive renovations needed by the pool. As of 26/03/23 the fund contains £8,000.
For further information about the WSA and its activities please contact Ann Rogers via annchairwsa@gmail.com
The Committee for 2022 -2023 are as follows:
Chair: Ann Rogers
Secretary: Ann Rogers
Treasurer: Helena Sargent
Committee Members:
Kelly Krzykowska
Helen-Marie Thompson
Emily Hughes
Bettina Leach
Hayley Tait
Emily Player
Rachael Cooper
Alex Dean
Elle Homewood